chaoscheebs
Day 15: A video game character who you can relate to the most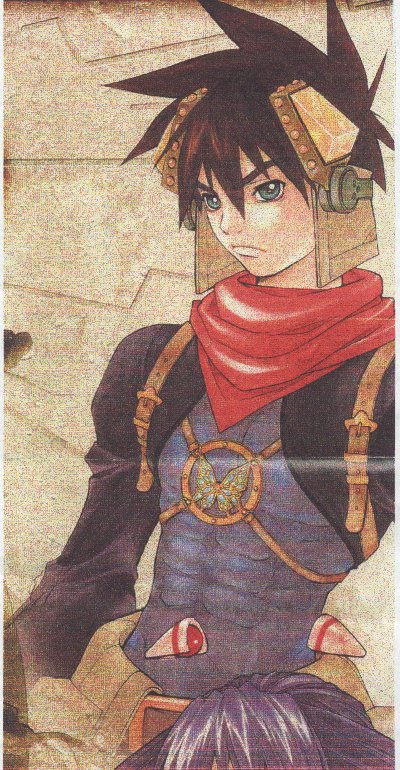 Ryudo (Grandia II)
He does a job. It's not a pleasant job, but he does it well. Regardless, he gets shit upon by his employers and the people he helps don't like him much either. All that would make anyone think people suck.
Yeah, I've been totally feeling Ryudo lately. I only wish I had the snarky-awesomeness he has, tho'.
Conversely,
Riruka Eleniak (Wild Arms 2)
Cute, cheerful, a bit naive, and has some self-esteem issues regarding her own abilities. Also, gets lost a lot.